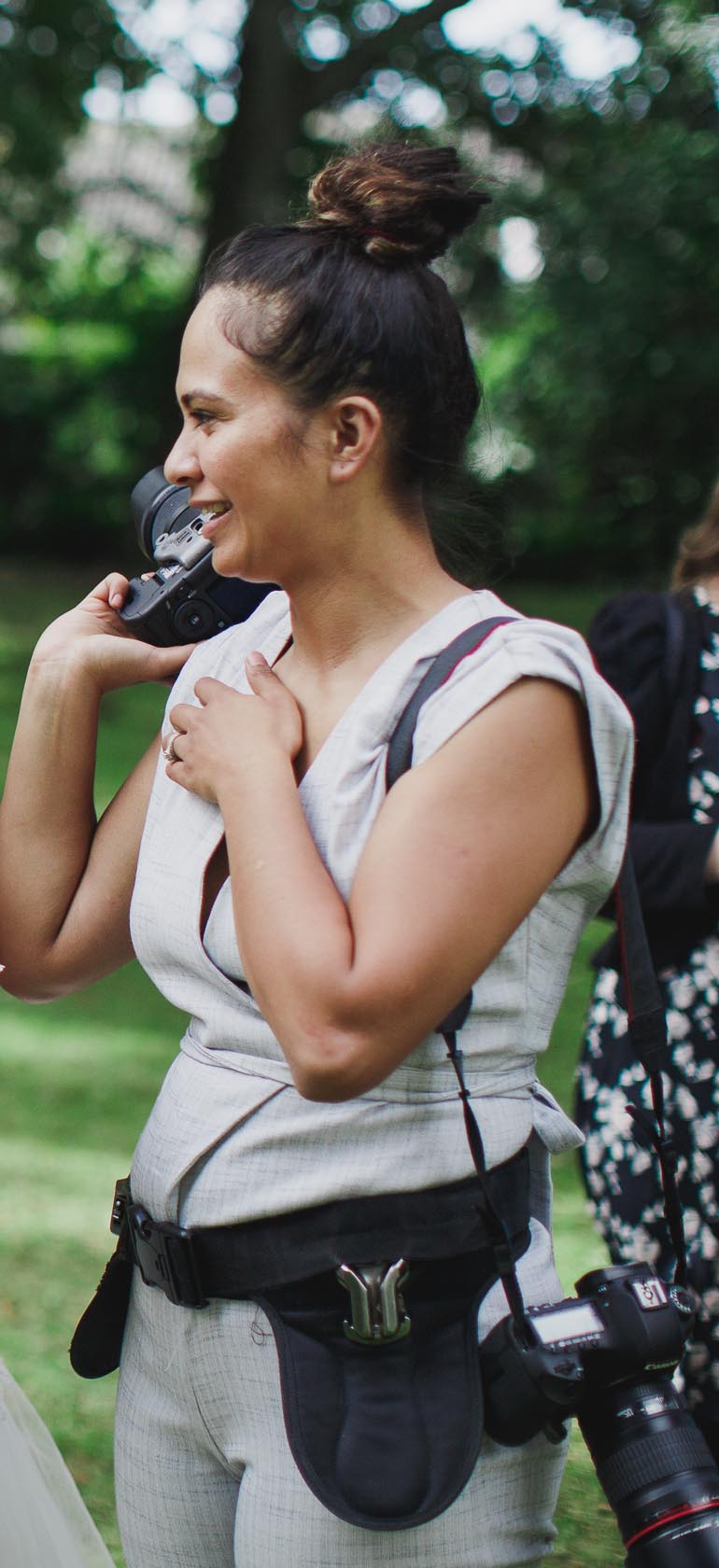 Hi there! I'm Santana. You'll find me - camera in hand, hair swooped into a messy bun, in a jumpsuit, and often barefoot at weddings. This is me.
My approach is unobtrusive, relaxed, yet attentive. I like to shoot all the details, the in-between raw and authentic moments, but don't worry I also capture the pictures you need for Mum and Dad!
I live in Auckland with my other half, Mark. Together we have our 7 children; three inquisitive humans, two boisterous dogs, and two greedy cats. My favourite book of all time is the Harry Potter series which I spent my whole tweens reading. I'm a sucker for spicy food, good coffee and I'm currently trying to grow all the things in my garden. Anyways, enough about me I want to know more about you two! I only take a limited amount of bookings through the year so be sure to flick me an email if you're interested in my work.
\\ hello@santanamariaphoto.com